Dundee University Students' Association (DUSA) welcomed back a special visitor today when 13-year-old Drew Marr stopped by to speak to students taking part in DeeCon 2022.
Thousands will descend upon DUSA and University Campus this weekend when the annual DeeCon convention takes place with all things anime, cosplay, comic books and gaming in the spotlight.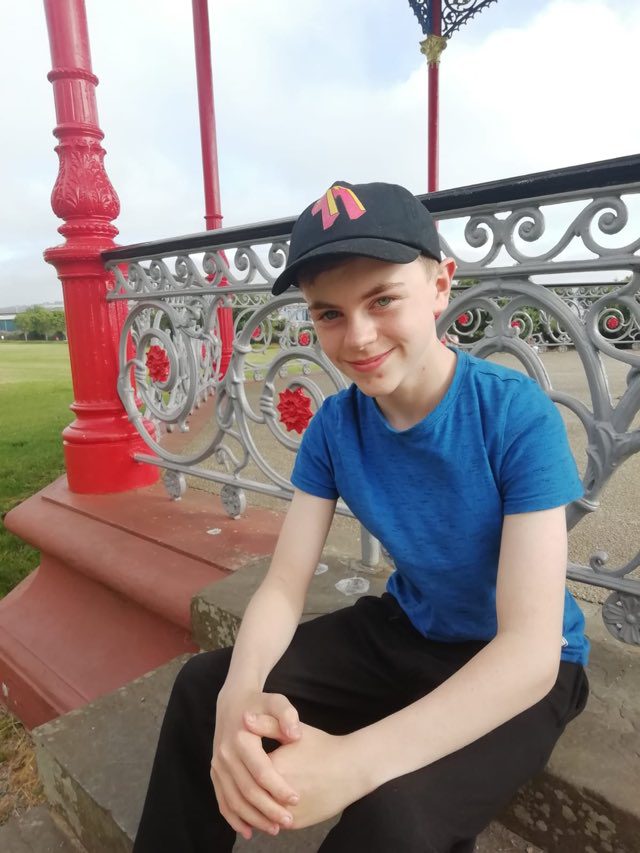 Drew first started attending DeeCon at the tender age of 3 and, after taking part in one of the comic book workshops, was inspired to try his hand at writing and designing his own comic books.
Ten years later, Drew now owns his own publishing company Gold Lion Comics and has several published comics and commissions under his belt.  Such is the popularity of his comics, he's already selling globally.
The former pupil of Blackness Primary School, who now attends St Leonards senior school in St Andrews, is keen to follow in the footsteps of Marvel creator Stan Lee but it was local comic book artist Ian Kennedy who Drew saw as both a friend and mentor.  Ian, who sadly died last year, was well known in comic book circles for his work on the Commando, Dan Dare, Judge Dredd and Blake's 7 magazine.
An excitable Drew said,
''I can't wait to be part of DeeCon again – for me it's where my passion for comic books started and why I set up Gold Lion Comics. I'm looking forward to seeing everyone there, it's so colourful and fun and will always be a huge part of my life.''
Drew's first comic book series is The Rehabilitation of Doctor Eye.  It's a ten part series based on the life of a supervillain and how he changes to become a force for good.  His second creation is Drunk Genie, an immortal and incompetent genie who constantly fails to grant people's wishes properly.
So, what's next for this comic book entrepreneur? Well, aside from finishing school, Drew has an interest in films and political satire but he hasn't yet decided on a University degree.  Whatever he decides to do, something tells us that Drew is sure to be a success.
Drew will be exhibiting at this year's DeeCon in Bonar Hall where he will also have his comic books and merchandise on sale.