Rather than some witty intro, I am just going to be real here. For lots of us the most important thing we have learnt so far at Uni is our flatmate's Netflix password. A good binge keeps us going through the essays, exams, breakups and post-work blues. So, I have compiled seven shows from across the pond that are easy to binge on Netflix and will help you get through University and all of the trials and tribulations that come with it.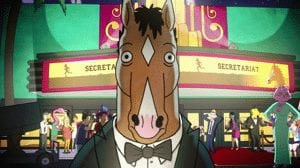 Bojack Horseman
Bojack is a washed-up celebrity 'horseman' whose life swings from one chaotic disaster to the next. This animated 'comedy' may sound like a fun, far-fetched easy watch but do not be fooled. Whilst this show's setting may seem a thousand miles away from the dreary corridors of Dalhousie, 'Bojack Horseman' has you experiencing every emotion possible as the main protagonist faces up his demons. This show explores mental health, alcoholism, death and loneliness with a cutting edge that provides as many tears as laughs. This may not seem like something you would be rushing home to watch, but Bojack really does draw you in. The excellent writing, the beauty of the accurately captured emotional turmoil and the razor-sharp humour combine to create a show which is entirely unmissable and allows the viewer to explore their own emotions through the life of Bojack Horseman.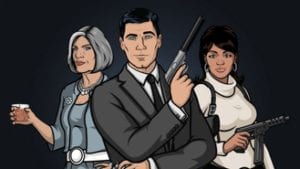 Archer
Unlike 'Bojack Horseman', 'Archer' is a fun-filled animated comedy which follows the exploits of Sterling Archer, the lead spy at an imaginary Intelligence Agency. There are no consequences in this ridiculous show which is so stacked with laughs that you can watch it over and over again. The characters are the real strength of 'Archer.' They are written in such a way that they achieve a perfect balance between stereotypes and irony. Even though all the ridiculous storylines you still find that the characters and their personalities match people that you know in real life – something which only adds more depth to the humour of this instant classic. On top of it all, 'Archer' really rewards viewers who pay attention to jokes that might take you a few minutes to work out!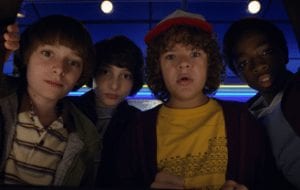 Stranger Things
Now we move on to something which is neither animated nor a comedy. 'Stranger Things' should be on everybody's list. This drama excellently takes everything we love about 'Stand By Me' and gives it a supernatural twist. Characters that develop with the plot, moments that make you scream and a wonderful 1980s setting make this the perfect series to binge in bed. Make sure you pay attention though, this isn't one that you will be able to have on in the background whilst you do your work.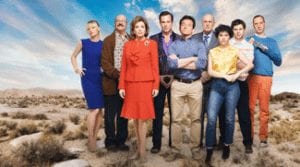 Arrested Development
'Arrested Development' is a sitcom which broke off from all that had come before it and delivered a real fresh approach which has been much borrowed since. This is one of the few shows which will genuinely have you laughing out loud for entire episodes. 'Arrested Development' follows the life of Michael Bluth and his eccentric family as they lose their wealth and prestige whilst attempting to reverse their fortunes with some outlandish schemes. The cast is spectacular and instantly recognisable from their future work as well which gives it a familiar feel. This really is one of those few shows which matches the rave reviews it receives. It's a true classic and its recent revival on Netflix has delivered two more seasons to enjoy so far.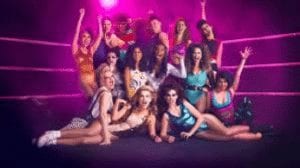 Glow
Now, a show about the Glorious Ladies of Wrestling may not appeal at first glance to those not interested in the oiled-up world of Professional Wrestling. However, 'Glow' is a tremendous modern throwback to the 1980s which has very little to do with wrestling but everything to do with relationships, friendships and the struggles faced by young women in the eighties. 'Glow' beautifully explores the complex relationships between the characters whilst providing you with some really endearing moments. It is easy to watch and fun, with the spectacular eighties setting providing some brilliant costumes and soundtracks that will make you wonder how badly your parents dressed when they were your age! However, 'Glow' does provide you with some really profound moments as the extremely relatable characters battle problems that many of us can empathise with so don't forget those tissues.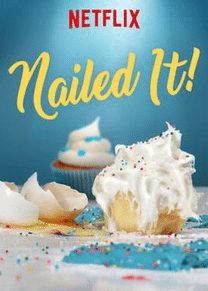 Nailed It
The only 'reality' show to make my list is a cooking show in which three ordinary bakers compete to win $10,000. The twist being that none of them are any good and the cakes they need to recreate are leagues out of their ability level! Two hosts with remarkable chemistry are joined by a guest judge every episode and delight us with their wonderful commentary on the contestants' woeful baking. This one is a real feel good show which can brighten the dullest days with its charming comedy. A few episodes of this will leave you feeling like you could win 'Come Dine With Me', but be prepared to run to Clarks as you will get hungry!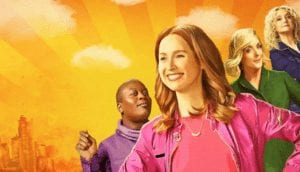 Unbreakable Kimmy Schmidt
Rounding off my list is another easy-going American comedy. Tina Fey's delightful comedy follows the exploits of Kimmy Schmidt, the victim of a kidnapping who has spent fifteen years in an underground bunker. Kimmy moves to New York to get her life back and shares a flat with the iconic Titus Andromedon – a very extraactor. Kimmy's adjustment to modern life provides plenty of laughs whilst also warming your heart. This is a show that will give you the confidence to pick yourself up and take on all that life has to throw at you. The unbreakable spirit of Kimmy Schmidt and her relenting positivity provides an escape from the bleakest of conditions but don't be fooled, this show is packed with cutting social commentary and lessons for us all.
Honourable Mentions
This is by no means an extensive list and, if you are anything like me, you will have this list watched before the semester is over. Luckily there are plenty of other quality programmes out there and I will be doing another list examining the quality content available from British shows in the near-future. As for America, there are a few more gems worthy of a mention. 'The Good Place', 'Breaking Bad', 'Better Call Saul', 'It's Always Sunny in Philadelphia', 'F is For Family', and 'Big Mouth' are all amazing shows in their own right. No doubt you will already have been told to watch 'Rick and Morty' by every second person you have met by now. I hope you enjoy my list and if you have any comments or recommendations then please drop them in the comments below.
Sean O'Connor.